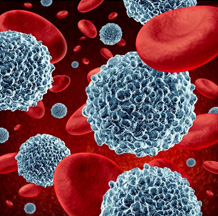 Immunodeficiency exists when the immune system is unable to fight infectious organisms such as viruses, bacteria and fungi. The consequence can be chronic or potentially life-threatening infections. Immunodeficiency can either be primary or secondary in nature.
Primary immunodeficiency arises from inherited or acquired genetic abnormalities. Secondary immunodeficiency occurs due to an underlying disease. Common examples include medications and diseases such as human immunodeficiency virus.
Testing
Blood tests and vaccines are used to determine if the patient has a properly functioning immune system.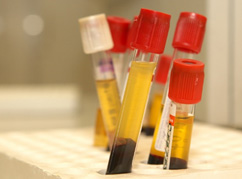 Blood tests will evaluate if sufficient antibodies are present to fight infections. They can also be performed to evaluate if an adequate response to childhood vaccines is present. Vaccines can be given to assess the immune response of a patient by checking before and after antibody levels.
Treatment
Treatment of immunodeficiency begins with prophylactic antibiotics to prevent infections. Missing antibodies can be replaced with infusions when needed. In rare and severe forms of immunodeficiency, a bone marrow transplant can be performed to restore the immune system.